12.31.2004
Happy Birthday, Oscar!
Today, on the eve of a new year for the world, my baby boy Oscarsito transitions into feline adulthood (benchmarked by the one-year checkpoint).
Even though you are a troublemaking, whining, spoiled little brat, momma loves you and wouldn't trade you for anything else in the world.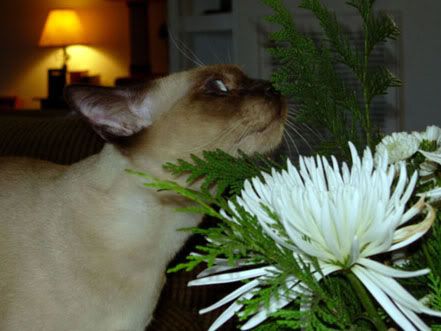 Thanks for all the snuggles, the laughs, the purrs, the fetches and the fun. Please, just quit racing around the house like there's a pitbull on rollerblades chasing after you.
Today you'll get some birthday salmon and I'll even let you stick your paw in the fish bowl.
Comments:
Happy Catday, Oscar! What a pretty boy you are! Now, go purr and sit on Mama's lap and BEHAVE! Tee hee!
Cheers!
Clover ;)
Post a Comment
<< Home