1.04.2005
The day Hell froze over
This is what happens when it snows in Houston:
a) People will make tiny 2 inch snowmen on top of cars, with twigs for arms and a twist-tie mouth and two eyes made out of catfood.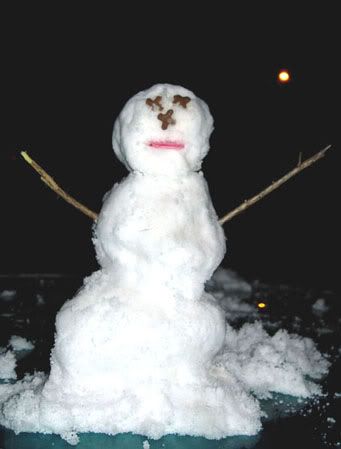 b) Cars without garages or mittens will get frostbite. Lucky for me, my car comes from England so she's used to the blistering cold and really snobby people.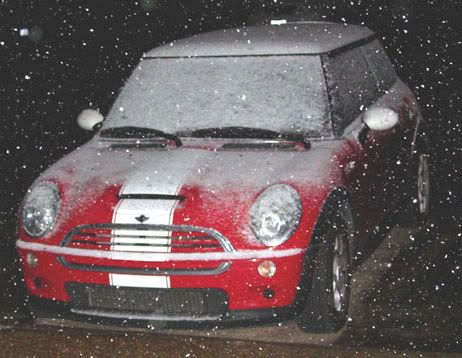 c) Tropical plants will meet an untimely demise. A 40-year chain smoker, this plant was suffering from chronic emphysema so it was probably for the best.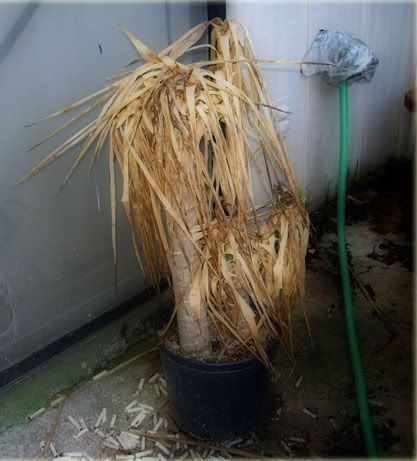 Comments:
I love the snowman - and even moreso bec it has dead cat food eyes. And ironic I was just quoting this Butthole Surfers song to Amanda B:
"it's about loving everything...your pup....your kitty...all the things....
...the cat food...the little bits of crayons....the melted pieces...
...the loving friends...all the things you wish you had"
So appropriate that you are in Texas and all.
And you got a hot car, Hot Mama. Imagine what Mister Closet with his 8 foot curtain rod would do if he saw us drag racing in our "furries" outfits!
Post a Comment
<< Home