2.24.2005
Did somebody say Taa-Taa Thursday?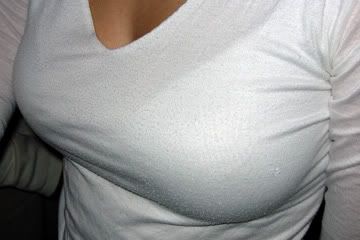 These are Fats' taa-taas as captured by her loving boyfriend, Dave. He was pretending to take a photo of the two of us, but instead zoomed in on her jugs and popped a chubby. I knew this photo would come in handy some day. Thanks, Dave!
Comments:
You and Moon need to send some of your taa-taa power to NC. We need a few more good women here. Especially ones that like goofy hockey guys.
You guys are hilarious. Thanks for the picture. Even if you did throw up someone's jubblies without their express written consent. Good work, Spoonie.
Post a Comment
<< Home