2.14.2005
Our Funny Valentines
This is Fats' White Chocolate Love Slave, Big Daddy D: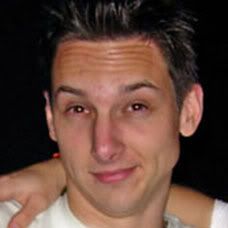 And this is Spoonleg's Eternal Snausage Supplier, Madden-Master K-Dub: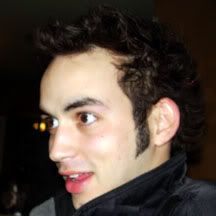 K, Thanks for never complaining about all of the dreadedly lame and un-manly boyfriend tasks I assign you. All of the chick flicks, American Idol episodes, Broadway Musical productions, drunken family gatherings, MINI Cooper club meetings, cat-sitting, clothes shopping, nursing functions, and especially the strategically placed tampons in your bathroom drawer. And the fact that you missed the Superbowl Pre-Pre-Game Show to attend a one-year-old's birthday party pretty much ensures that your heavenly halo will shine with the brightness of a thousand suns and even Jesus himself will have to pause and say, "Daaaamn!"
D, I can't really thank you for anything because you've tried to end my young and fragile life one too many times with your horrendous navigational skills, or lack thereof. I suggest you work on perfecting some alternative skills if you have any hope whatesover of impressing the ladies or The Son. Perhaps you're better suited for computer-hacking or nunchakus. Both equally admirable skills.
Happy VD, boys. And just remember... Next month's Steak and BJ Day is entirely dependent on your performances today. No pressure!
Comments:
My boyfriend's hotness cannot be expressed the confines of your double post, Caroline. His hotness is responsible for earth's orbital rotation around the sun... forget what you've heard about gravity. His hotness is stronger than physics.
He does have a straight younger brother who is as cute as he could be and quite popular with the young ladies, as I understand. He was also The Most Adorable Kid on the planet, and I believe his first complete sentence was, "YOU'RE GIVING ME A HEADACHE!!!" If that doesn't just knock your sensitive socks off, I don't know what will.
Post a Comment
<< Home